I got an ebike battery off AliExpress! Looks really nice.
Nice things:
Packaging
Plenty of room in the controller box!
Some issues:
The battery is a bit too wide for my bike's rear rack. Shoot! Might be able to jam it in or widen the rack, but I might also look at just getting the rear rack to match the battery
Battery power connectors are terminated with what I think are Anderson connectors based on the ebikes.ca page. The termination is really nice, so I kind of don't want to cut it. I was expecting the battery to just have unterminated pigtails coming out of the battery, so I planned to solder on an XT60 connector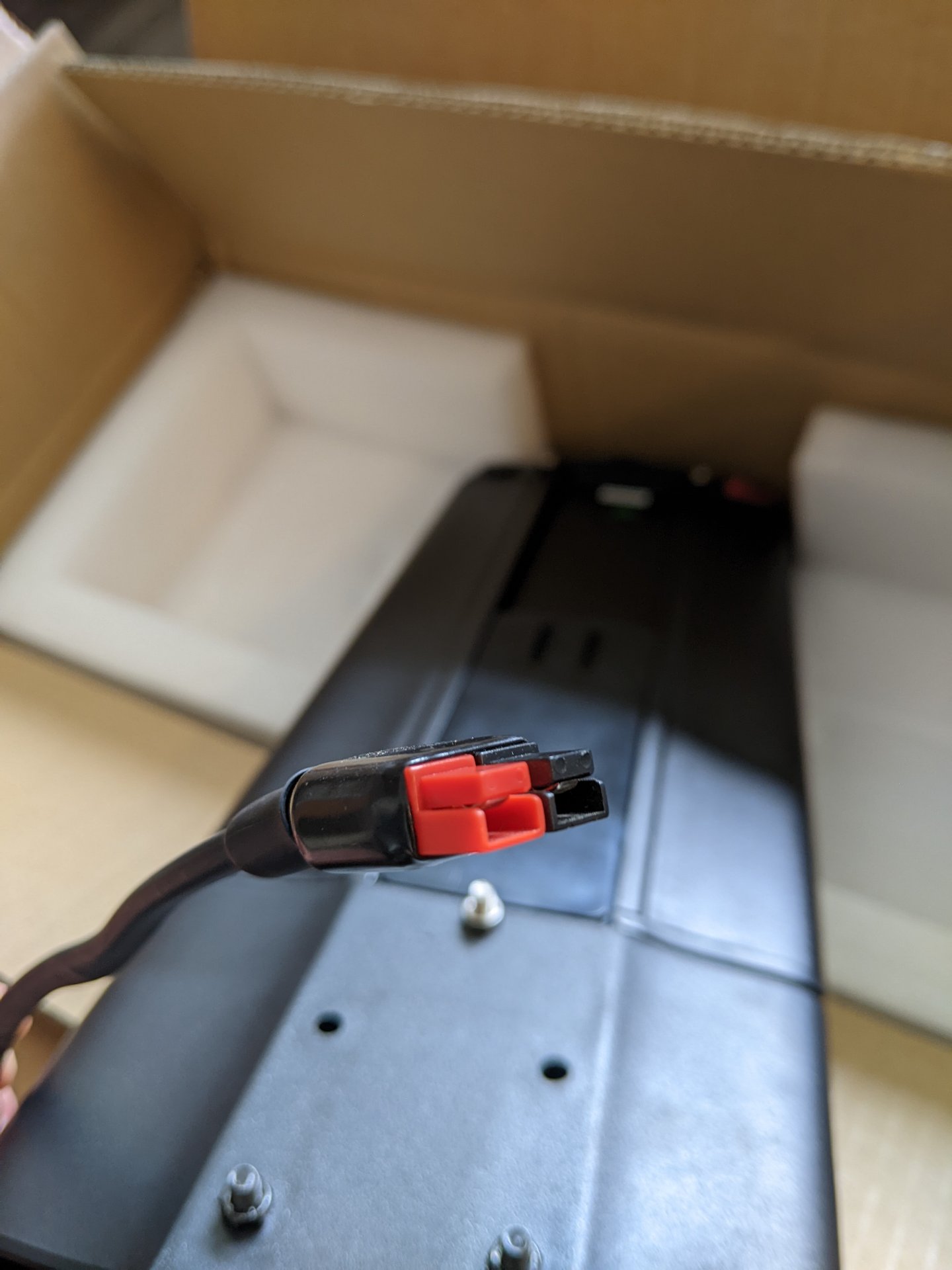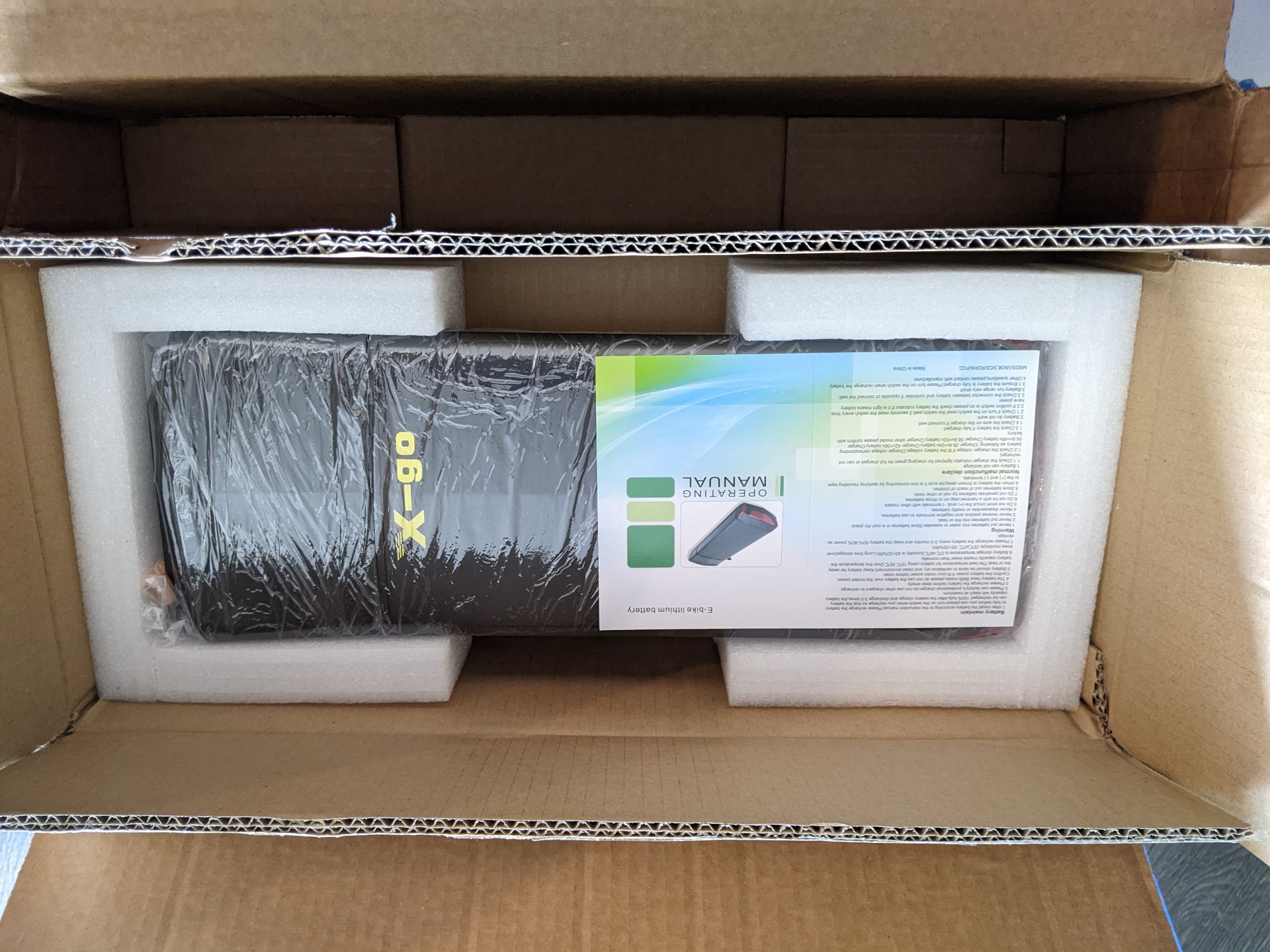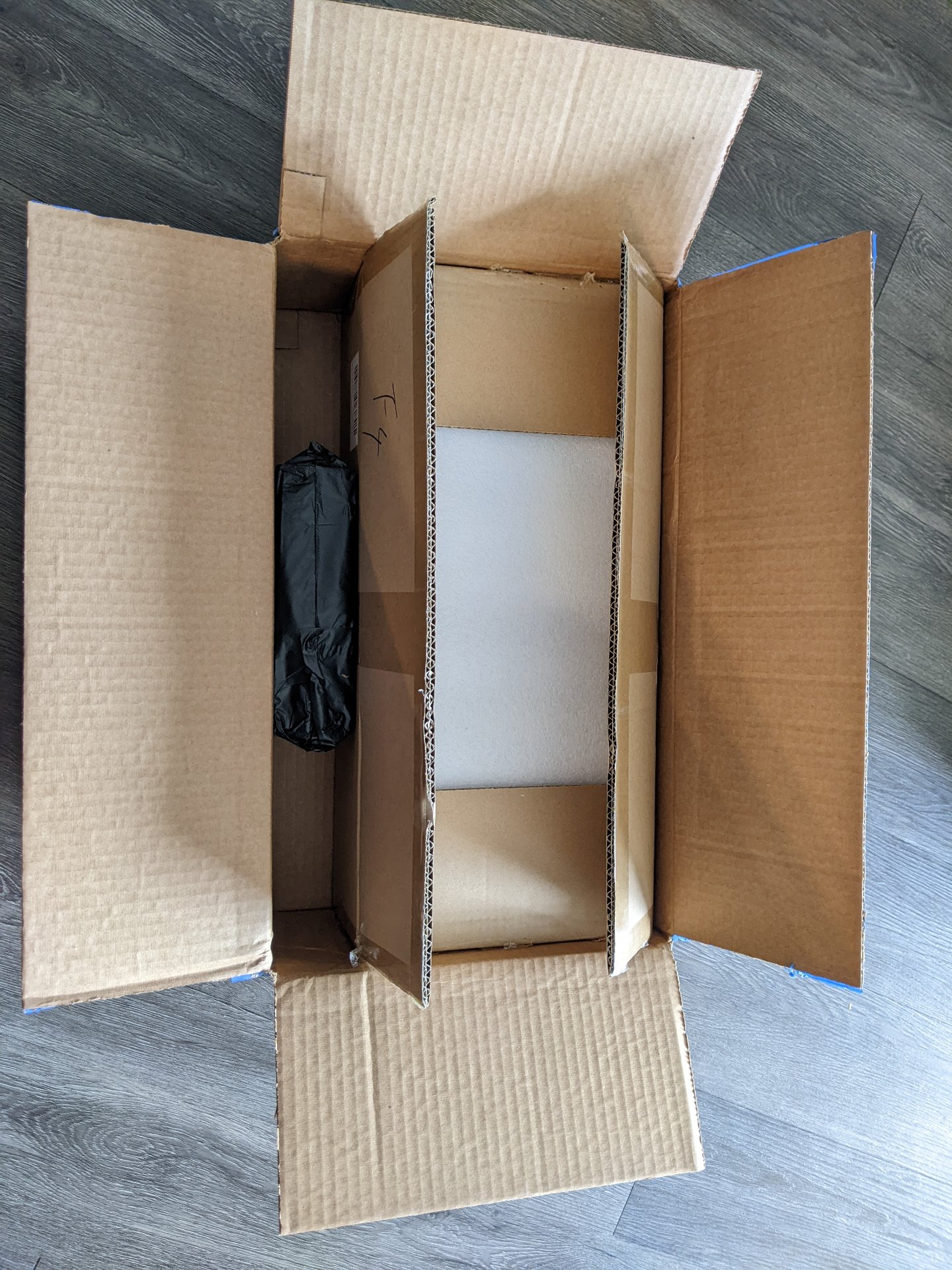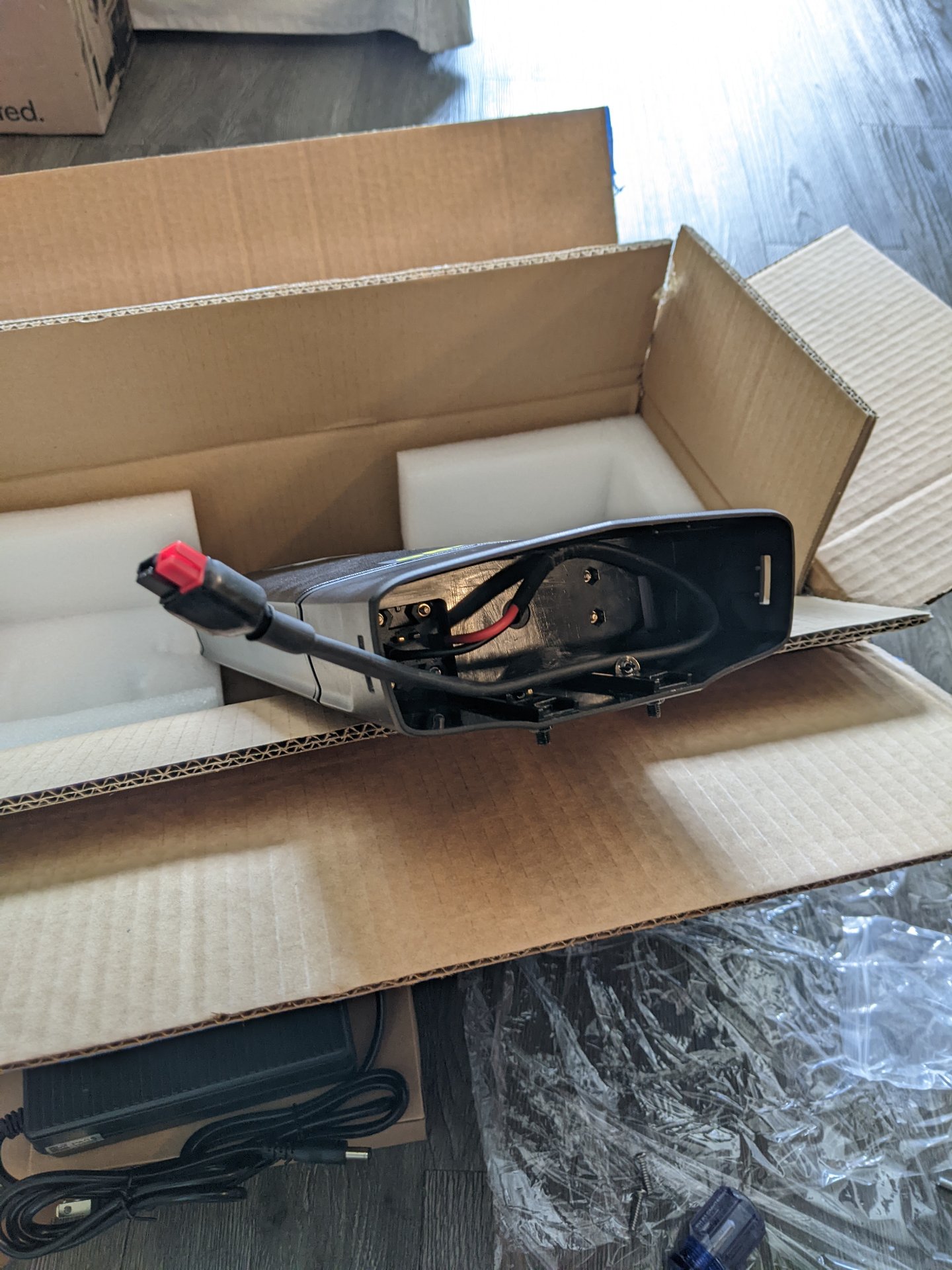 ---
In my excitement, I decided to hook up the battery to the motor controller box and the mystery cylinder (headlight controller). I wired everything up with the battery power switch off. Clearly some was wired up wrong because when I flipped the battery's power switch, there was a loud pop and the headlight controller was smoking. Shoot!
After that, I got no voltage out of the battery. Double shoot! Very nervous at this point that I had irreversibly damaged something important. Fortunately, the battery pack has a fuse that I removed and found had blown. A good design! It seems that I had hooked up the headlight controller to the battery incorrectly and probably destroyed the headlight controller, but the battery was protected by its fuse.
Blown Fuse: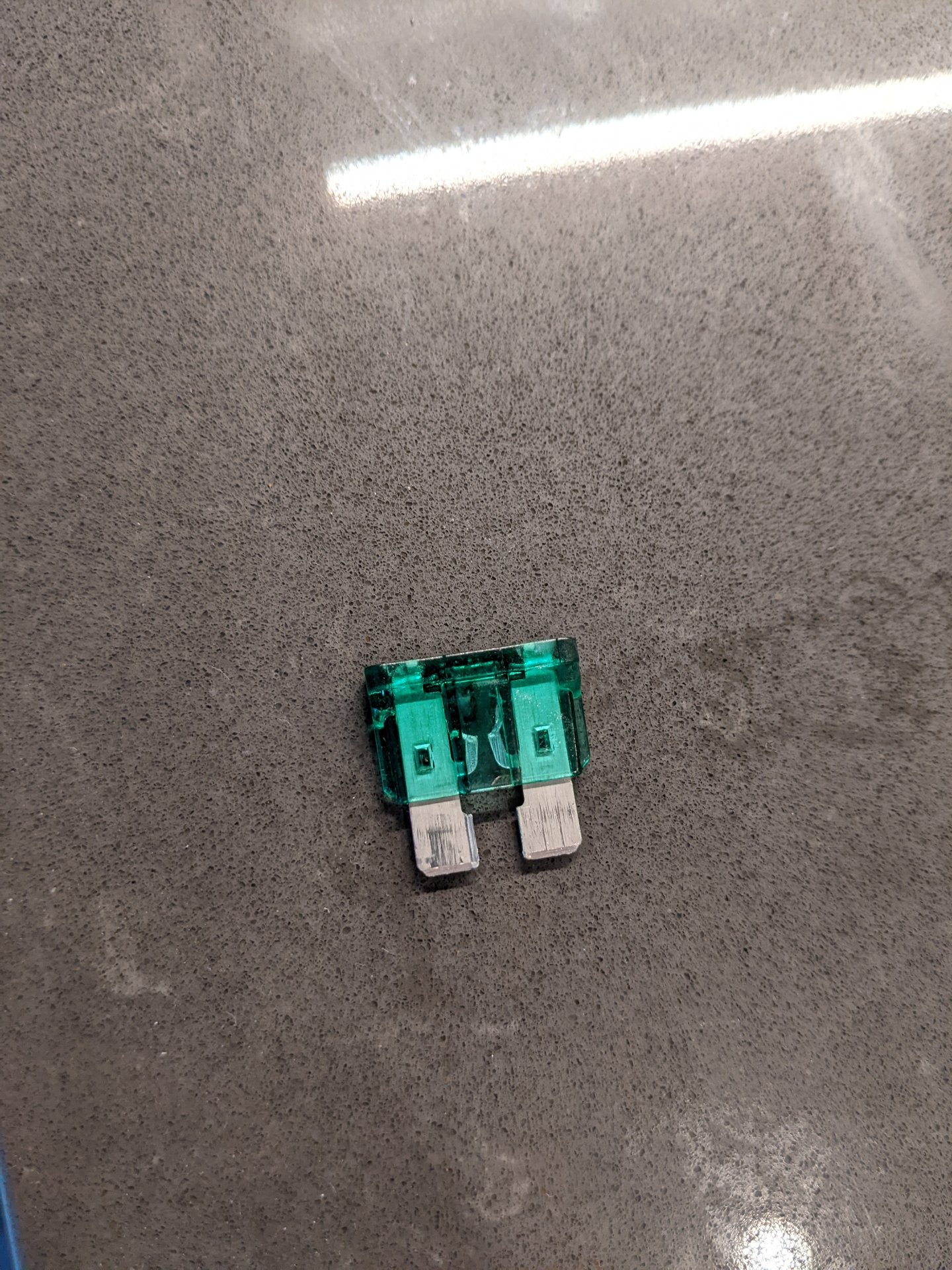 This is a standard automotive fuse so I was able to order a replacement easily.
Lesson learned here! Do not rush to power on things without first understanding them! Also don't mess around with big battery packs without a solid understand of what connected. They can pack a (loud) punch.